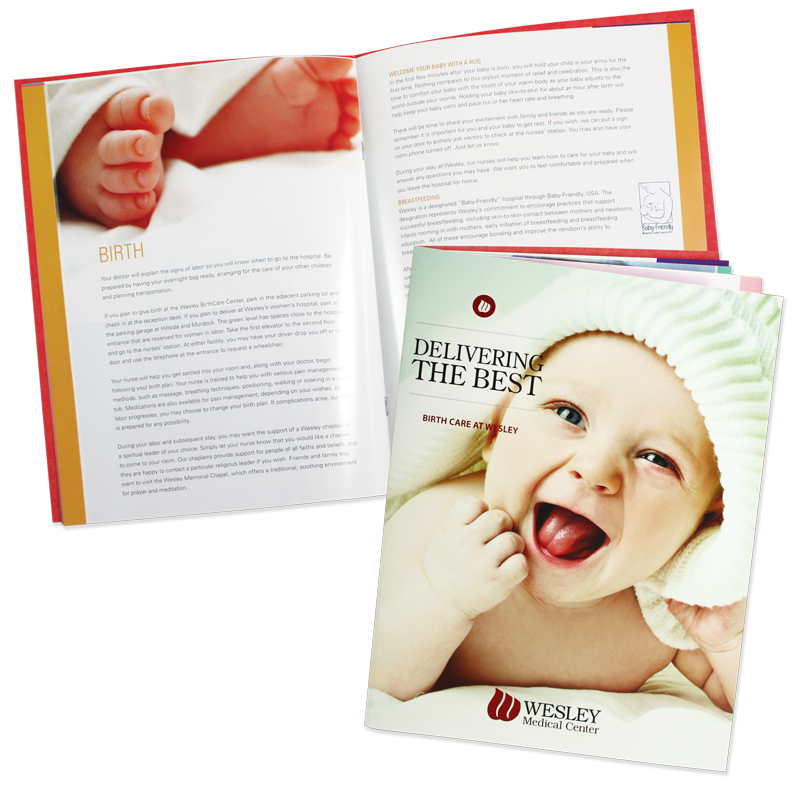 13-XX (Page Count)
Stitched Insert for your Folder
Complete your package by adding an insert stitched to the inside of your folder or cover.
Specs:
Stitched Inserts are available ONLY with your folder or cover order. Available in 4, 8, 12 or 16 page counts. Standard sizes are:

• 8.5" x 11" for use with round or square corner folders 12" tall or less
• 8 7/8" x 11 7/8" for use with 12" tall square corner folders.
Other Sizes:
Stitched Inserts can also be added to smaller presentation folders such as 4" x 9", 6" x 9", 7" x 10", as well as, custom size folders & covers and landscape style products. Just tell us what you need.
Available:
PMS or Four Color Process printed. Foil stamping, embossing and coating accents can be added.
Art:
Follow art guidelines and submit art on template (Adobe InDesign). Remember to design your inserts in landscape format when using a landscape style folder. Keep live copy (type) 1/4" away from cut edge or fold.
Stock:
80 lb. white C2S Gloss or Matte text is standard. Additional charge for 100 lb. white C2S Gloss or Matte text. See color chart. Custom stocks are not a problem.
Production:
Adds 3-5 production days to your folder/cover production schedule. Schedules can often be adjusted, please call for information specific to your order.
Proof:
PDF proof available upon request.
13-00 Stitched Insert